Bulk Candy



2050 Mountain Boulevard, Montclair Village, Oakland, Ca 94611

© 2017 Le Bonbon. All Rights Reserved.
Le Bonbon carries a large variety of Jelly Belly beans and products.

Jelly Belly gourmet jelly beans are Kosher, gelatin free, gluten free, peanut free, dairy free, fat free and vegetarian friendly. It takes 7 to 14 days to make a Jelly Belly bean. Most Jelly Belly flavors use fine natural ingredients.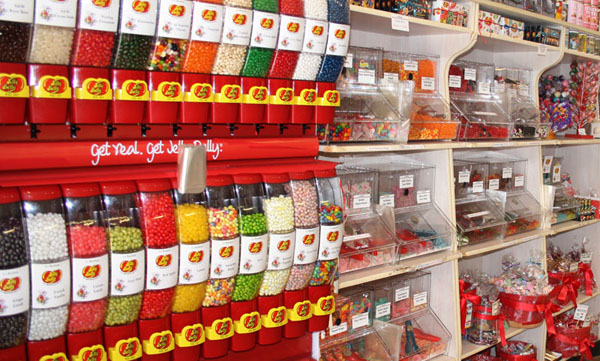 Jelly Belly





Jelly Belly Bean Boozled game
Haribo















Sour Belts
6 flavors

Other Goodies





Chocoalte Covered Gummy Bears
Chocoalte Covered Raisins












Chocolate Covered Blueberries
Chocolate Covered Cherries
Cordials
Rum, Amaretto,
Apricot, Raspberry