Godiva Chocolates & Truffles



2050 Mountain Boulevard, Montclair Village, Oakland, Ca 94611

© 2017 Le Bonbon. All Rights Reserved.
At Le Bonbon you will find a large variety of Godiva products including their seasonal items.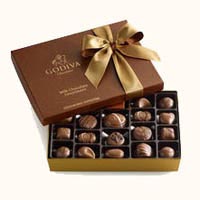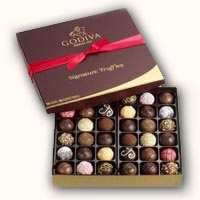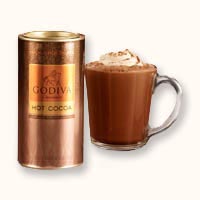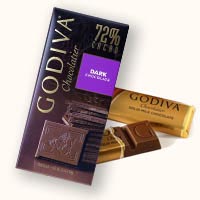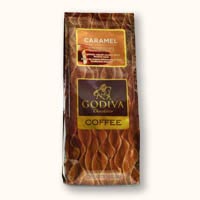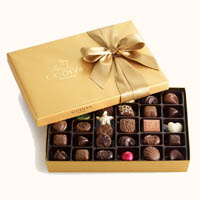 Chocolate Box

Milk or Dark Chocolate gift box for the chocolate lover. May include Cinnamon Blush, Coffee Feather, Open Oyster, Almond Praline Raindrop, Pecan Caramel Duet, and more.
Gold Ballotins

Godiva's iconic gold ballotins are a signature assortment Godiva Belgian chocolates. In each piece you will discover exquisitely rich, velvety chocolate, with fascinating flavors and intriguing textures. Inside you will find velvety ganaches, luschious pralinés, caramels, fruits, and nuts in milk, dark, and white chocolate. Includes Cinnamon Blush, Coffee Feather, Open Oyster, Almond Praline Raindrop, Pecan Caramel Duet, and more.
Signature Truffles

The full world-famous truffle is represented in their Signature Truffles gift box, a striking assortment of sweet, savory, and spicy truffle flavors. Featuring innovative ingredients like gourmet sea salt and chipotle, and complex textures like sinfully gooey liquid fondant and crispy, crunchy toasted nuts. The box may an assortmant of Hazelnut Crunch, Salted Caramel, Butterscotch Walnut, Chocolate Lava Cake, Cappuccino and more.
Chocolate Bars

Enjoy smooth and silky milk or dark chocolate bars with creamy whipped chocolate to delight any true chocolate lover.
Chocolates and Truffles

You can select your favorite individual pieces or create your own box of chocolates or truffles from our display box. Our inventory is always changing with seasonal flavors.
Hot Cocoa

Made with chocolate and the highest quality all-natural ingredients, Godiva's Hot Cocoa is sure to please young and old alike. Godiva cocoa is the ultimate hot chocolate indulgence that delivers a rich, smooth, and velvety drinking experience.
Coffee

Godiva carefully selects the finest coffee beans in the world for exceptional quality and taste, which are precision ground at the peak of freshness, and then sealed instantly.
Biscuits

Godiva's Signature Biscuit is filled with traditional European biscuits that are topped with a tablet of smooth milk chocolate featuring the legendary Lady Godiva. Crisp, buttery, and full of Godiva's unmistakable chocolate richness. Enjoy with a cup of coffee or hot chocolate.
We also stock Godiva's seasonal products.